90 Day Keto Virtual Coaching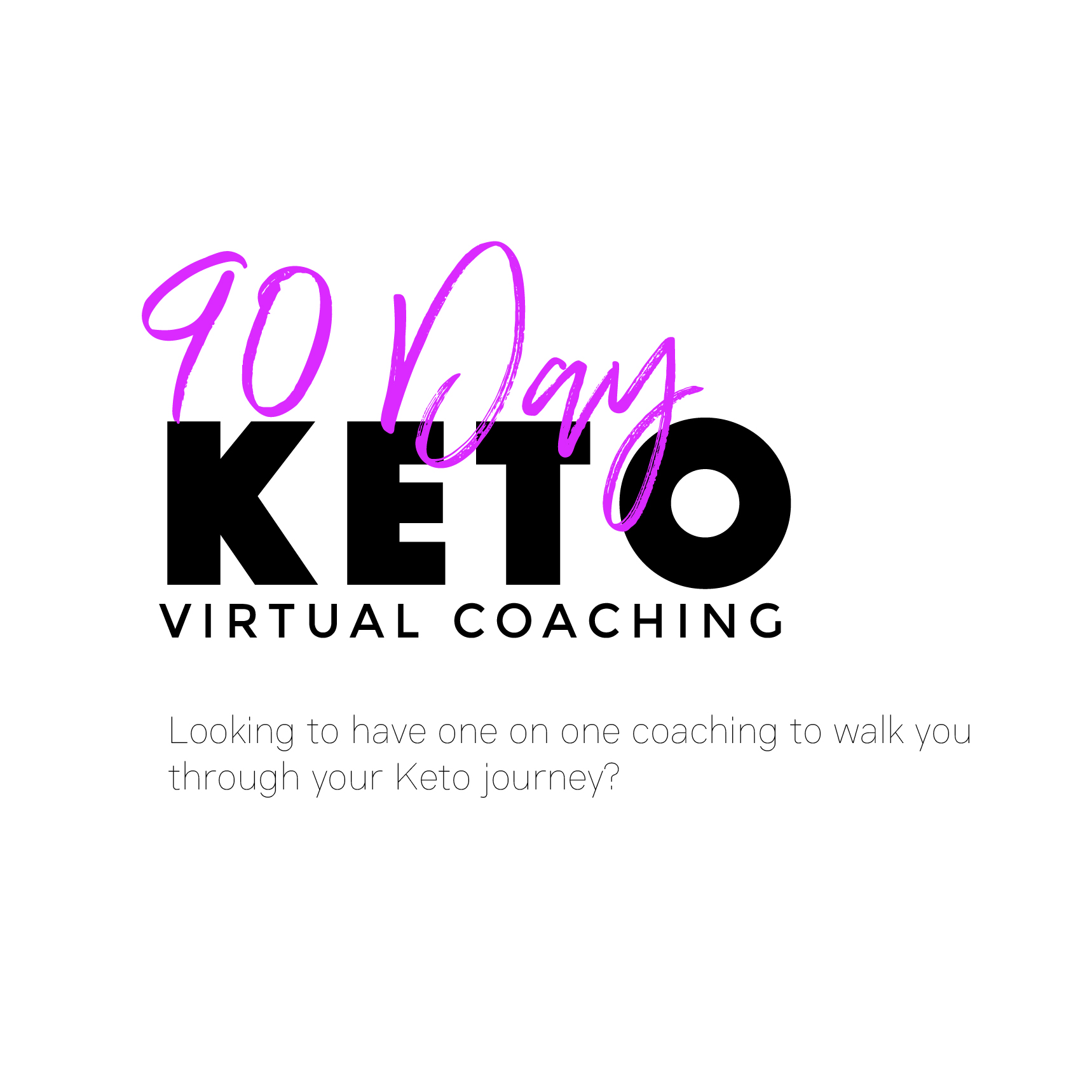 90 Day Keto Virtual Coaching
Are you looking to have a continum of support for MORE than 30 Days?
90 Day Coaching allows you to have continued support on your ketogenic journey!
Please Note: You can start a 90 Day Coaching plan at anytime!
90 Day Virtual Coaching will give you a continuous level of support on your ketogenic journey when 30 Days just isnt enough time to get a handle on things…
You get a discount for paying for 3 months up front!
This coaching model includes:
90 Days of access to The Keto Bombshell for continued success on your Ketogenic Journey

Personalized Macronutrients as needed for every 15 lbs lost

A Copy of My Keto Guidebook

Full Product Recommendation List

Access to my Private Facebook Group

3 months of access to the group WhatsApp Chat

Keto Cheat Sheet

Keto Do's and Dont's

Initial Informational Webinar to get started

Access to group drive with all supplemental videos and materials

25 min check-in at the end of each month via telephone with your coach!
Please Note: Macros will be emailed to you the last week of the month prior to your coaching month. The link to the webinar will be sent 1 week prior to the scheduled time. You will have access to the webinar and subsequent videos through a google drive folder that will be shared with you after the webinar. It is NOT mandatory that you attend the webinar. It is not manadatory to have a google drive to access the video files.
Please schedule your 25 min check in on the above schedule for the current month!
There are NO REFUNDS/TRANSFERS on coaching services*
Coaching begins on the 1st day of the your choosing (must be communicated via email) and ends 90 calendar days after your start date. The Keto Bombshell is not responsible for the clients implementation of the plan. Your 90 Days will end 90 calendar days from your start date. The Keto Bombshell is not liable for makeup time if the client chooses a different start date.
The Keto Bombshell LLC service plans are not meant to treat any medical condition and is not liable for any related health conditions. By signing up you agree to read and follow all outlined procedures. The Keto Bombshell LLC reserves the right to remove/terminate coaching services for those that are not a good fit.